At first, this is not obvious, and yet! Spend Summer holidays in Paris Center is a great idea. Just look at the number of activities to do regardless of the weather, all the perfect places for families, the beach itself! Finally, Paris might be THE good idea for this summer😀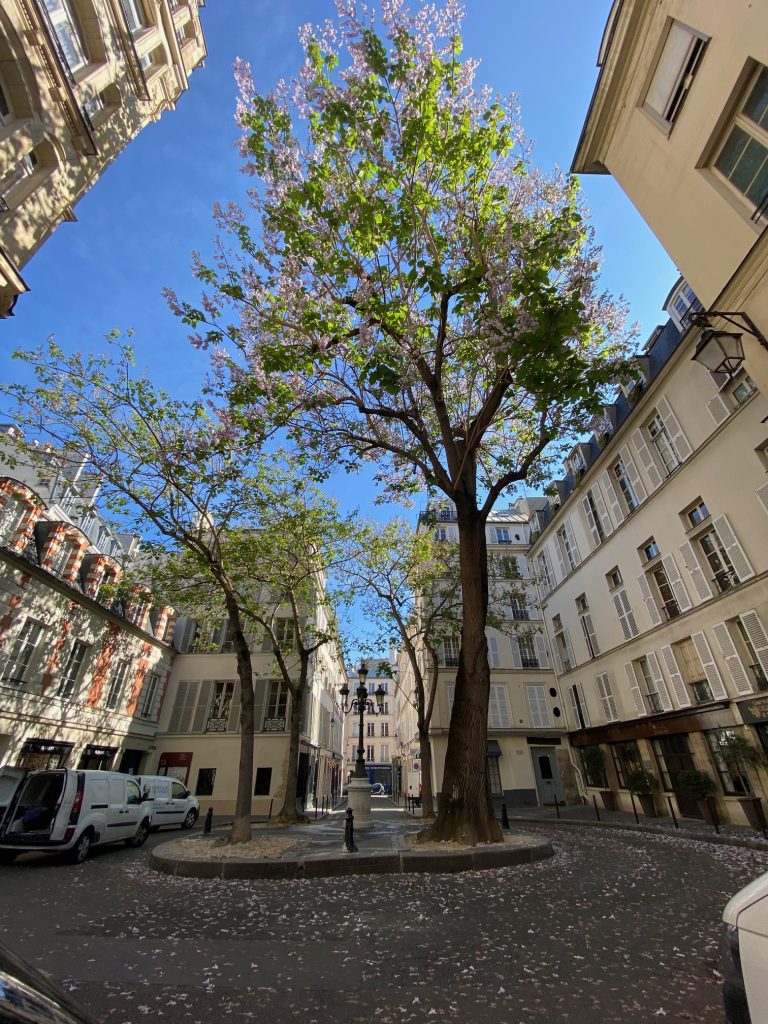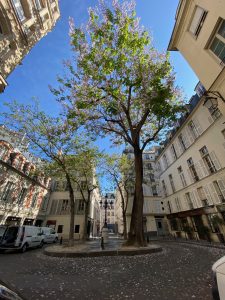 Spend Summer Holidays in Paris Center : Saint-Germain-des-Prés
After a few rather special months, you are wondering where to spend your summer vacation and that is normal. By not planning to go very far, Paris is a good option. Accessible by car, train, plane and with numerous intramural public transport, its location is an undeniable advantage. Add to that the Seine river, the Canal Saint-Martin and the Villette which allow you to land at the water's edge, the street musicians and the terraces that bloom in the four corners of the city, Paris is a charming city in summer! Besides, this is when it is most calm since the Parisians leave it. You will be go to the gardens, Montmartre, the fly boats … if the weather is nice. And in museums and other cultural spaces if the weather is not so good. Think of the family workshops offered by museums! 😉 Saint-Germain-des-Prés is an excellent choice for a stroll in the middle of summer in front of the booksellers, in the historic alleys and of course for a drink on the terrace! Right in the center of the city, you can walk to visit Paris and it's a fabulous pleasure!
Spend Summer Holidays in Paris Center : Hotel des Marronniers
Hotel des Marronniers is located in the heart of Saint-Germain-des-Prés, in the rue Jacob. Entering the entrance courtyard, you discover the hotel, unsuspected from the street, then passing the door, it is a particularly warm welcoming that awaits you. A question about Paris, a restaurant, or an itinerary? Our team will have the answer, or will find it! Finally, at the back, a bucolic garden and its two large chestnut trees make you forget the urban life outside. Breakfast, tea or a glass of wine in the garden, a moment that is always very appreciated by our hosts and by the locals. The tea room and bar close at 11:30 p.m. to keep the place peaceful.
The rooms at the Hotel des Marronniers are only on the courtyard or garden side, which promises a peaceful and restful night. All are equipped with free Wi-Fi, individual air conditioning, blackout curtains, private bathroom, etc. The establishment now offers prices with very flexible conditions, such as cancellation up to 6 p.m. on the day of arrival. Also, to discover, a very interesting offer of the day! Note that all sanitary measures have been taken to welcome you safely to our hotel.
Let's click here and spend Summer holidays in Paris center 😉