OUR ROOMS
Sheltered from the rue Jacob, our rooms are a haven where you can relax quietly. A large window brings light and comfort to business travellers and tourists. With our eyes closed, sleep wanders on the Parisian roofs, the last image we have of the night…
BREAKFAST
To perfect your stay, taste our delicious breakfast on the veranda, in the lounge or in your room. And if the weather is clear, make the most of our gardens and have your breakfast in the shade of the chestnut trees. It will be an unforgettable moment…
DISCOVER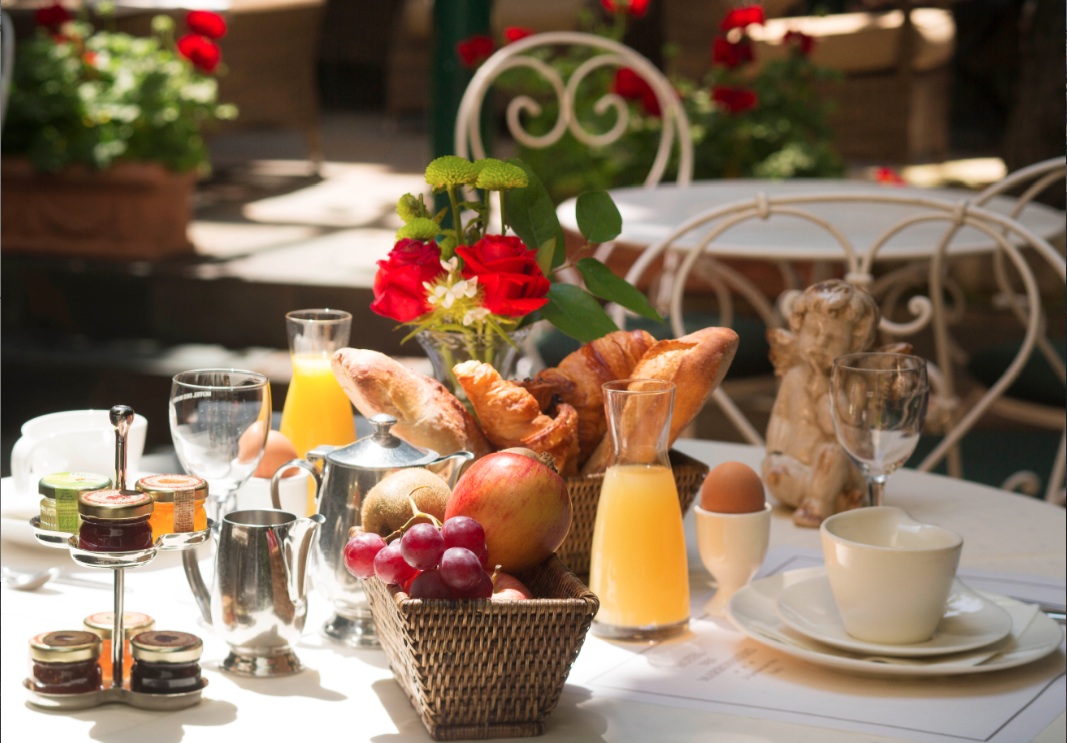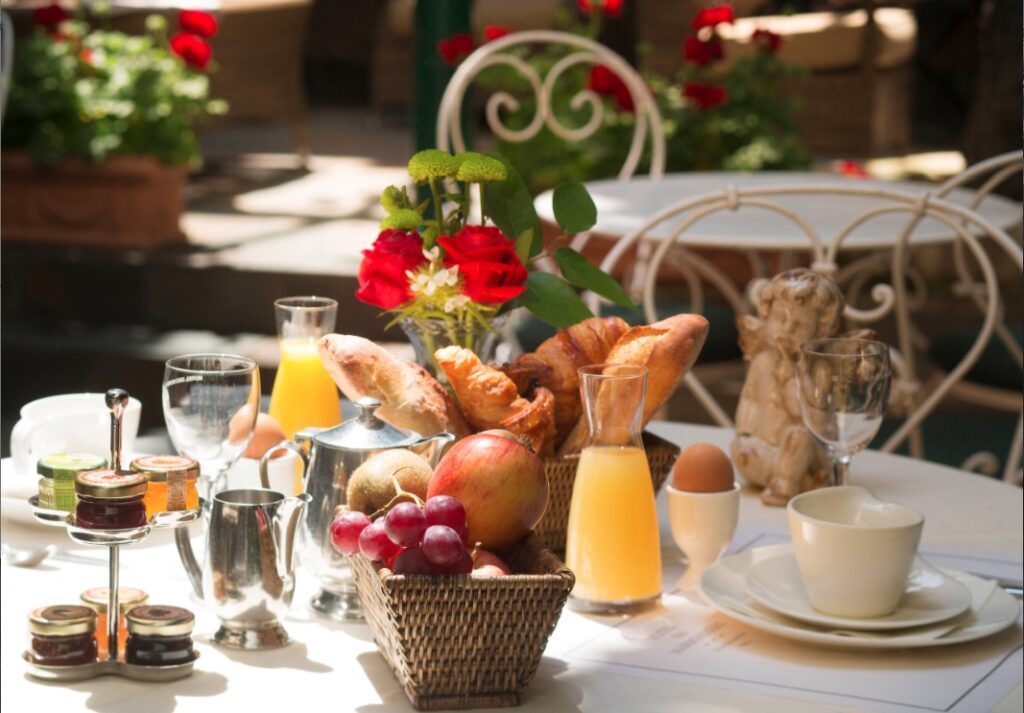 CALM AND GARDEN IN THE HEART OF PARIS
Saint-Germain-des-Près, one of the most beautiful and lively parts of Paris…
Come through the vaulted entrance at 21 rue Jacob and hidden at the end of the beautiful courtyard,
you will discover the Hotel des Marronniers and its secret garden.
The Hotel des Marronnier's little treasure is its garden located behind the establishment. Open to clients and to curious passers-by, it is accessible via the veranda until 11:30pm. After this time, we keep the area quiet for the guests with a room facing onto the garden. Sheltered from the Parisian hype, our tearoom invites you to take a break in this special place.
NO ACCESSIBILITY FOR PEOPLE WITH REDUCED MOBILITY