Every two years, the Paris Motor Show is a dream for car enthusiasts and professionals at Porte de Versailles, so many of you will want to book a hotel room for the Paris Motor Show. Whatever the edition, it will be full of surprises and eagerly awaited! And the period during which the fair takes place is among the most popular, so do not wait for the last minute to choose your accommodation.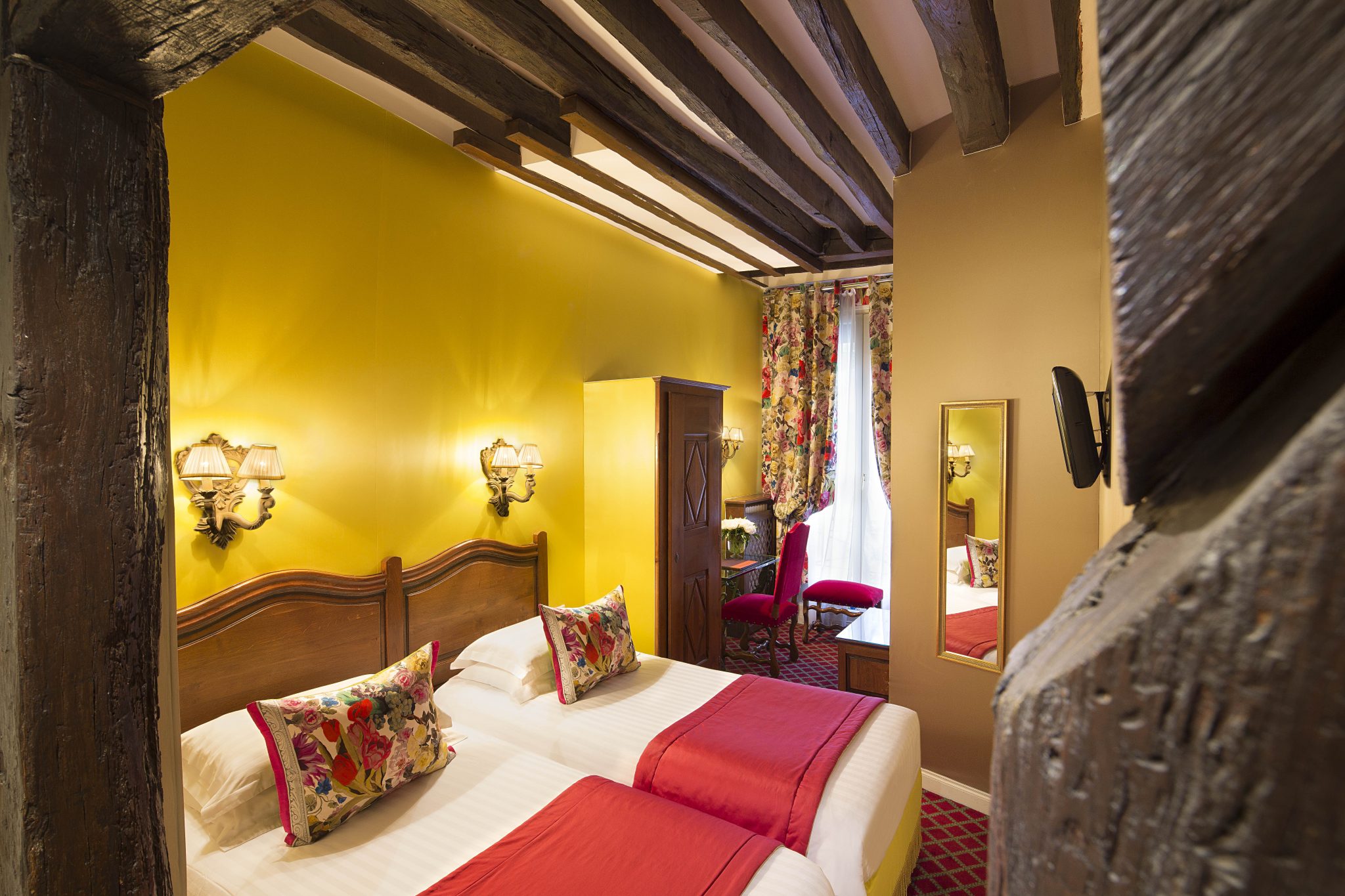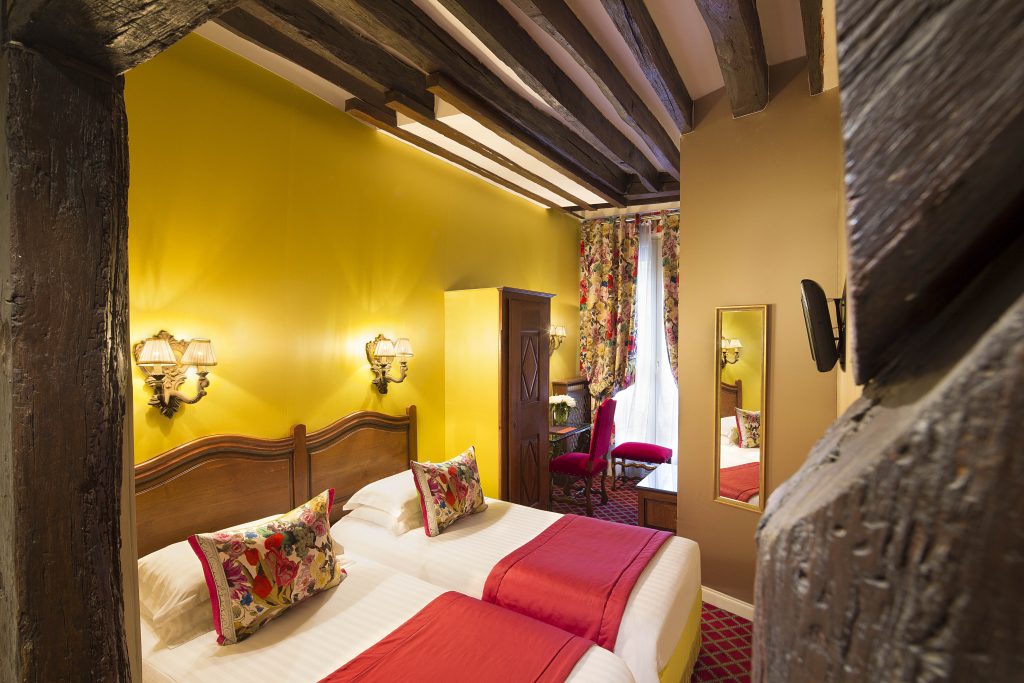 Book a Hotel Room for the Paris Motor Show : Saint-Germain-des-Prés
The Paris Motor Show returns to Paris every two years. The Porte de Versailles Exhibition Center provides it with several halls to display prototypes, unveil new models but also all technical innovations. Environment and electric fields have an increasingly important place among the exhibitors, and the old cars make always dream. A fait that requires several hours or even days to visit. The Parc des Expositions Porte de Versailles is very easy to access from central Paris with line 12 of the metro. From Saint-Germain-des-Prés, in the city center, it will take you approximately 30 minutes from the Rue du Bac metro to get to the Mondial de l'Auto.
Book a Hotel Room for the Paris Motor Show : Hotel des Marronniers
Hôtel des Marronniers is located in the heart of Saint-Germain-des-Prés, less than 10 minutes' walk from line 12 and 2 minutes from line 4. Exceptional location in a lively and very central area, it offers many possibilities for dinner and lunch all around the hotel. If you come alone or with others to visit the show, you will have enough to occupy your evenings in Saint-Germain-des-Prés. Clubs, restaurants, bars, activities abound. In addition, we are lucky to have very good quality restaurants, our staff will be happy to recommend good addresses.
On the bedroom side, Hotel des Marronniers only has rooms facing the courtyard or the garden, for a peaceful night's rest. Each is equipped with everything you need for your stay: free wifi, individual air conditioning, heating, courtesy tray, private bathroom … In the morning, breakfast is served from 7:30 am on the veranda, in the garden or in your room. A luggage room will be useful for leaving your bag on arrival or departure, and an business center with printer is available in the basement of the hotel.
Let's click here if you want to book a hotel room for the Paris Motor Show 😉