GARDEN & VERANDA
The Hotel des Marronnier's little treasure is its garden located behind the establishment.
Open to clients and to curious passers-by, it is accessible via the veranda until 11:30pm. After this time, we keep the area quiet for the guests with a room facing onto the garden. Sheltered from the Parisian hype, our tearoom invites you to take a break in this special place.
The veranda of the Hotel des Marronniers gives you a delicious view of the garden: sunny in summertime and immaculate in the wintertime. The view is different and so is the ambiance. Take a seat and enjoy…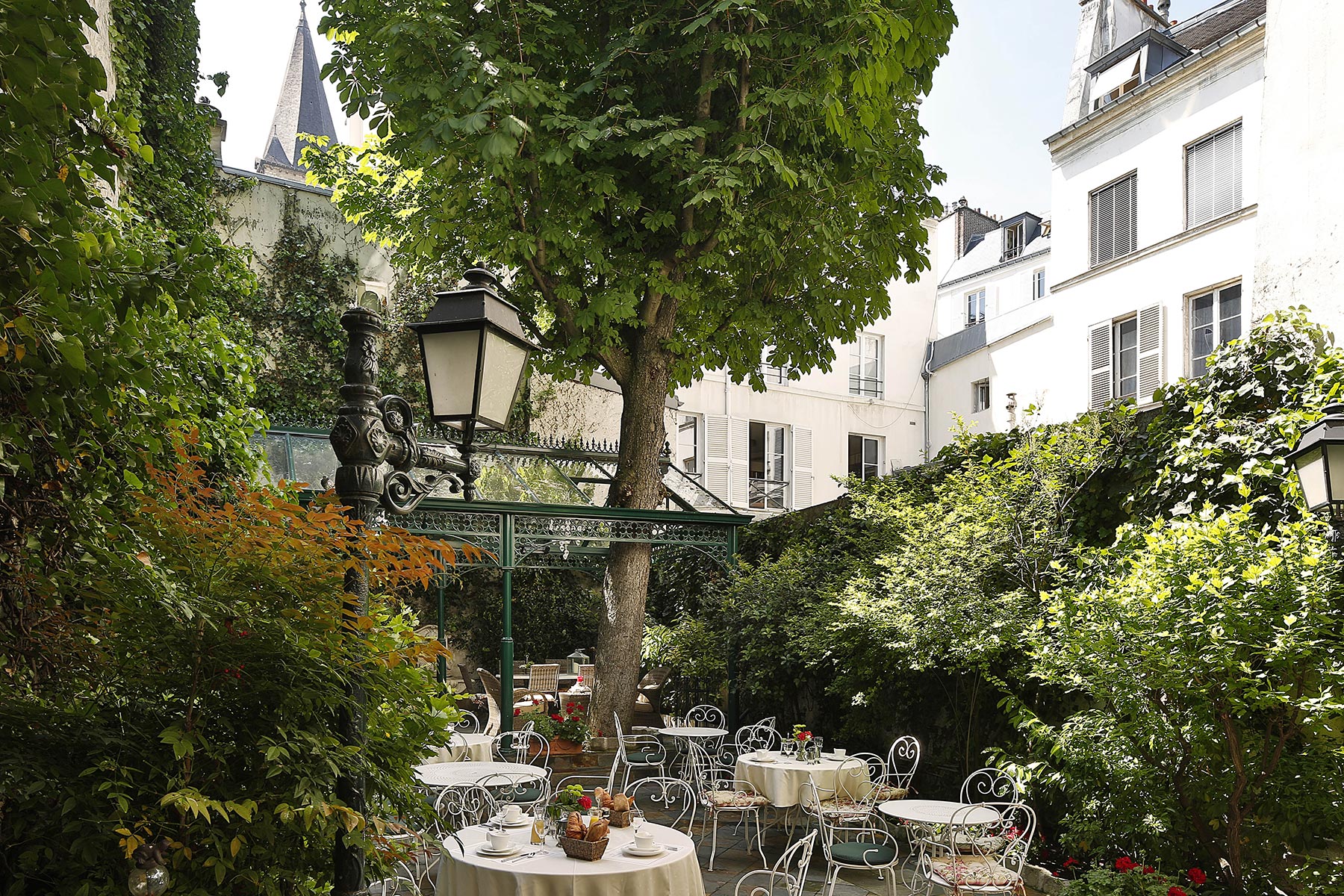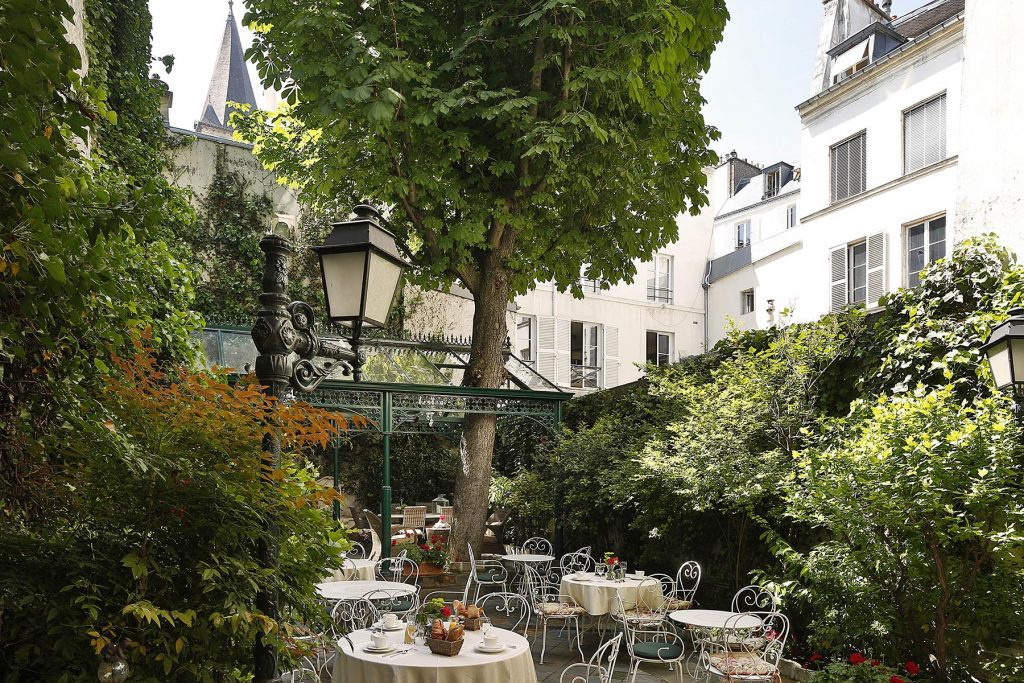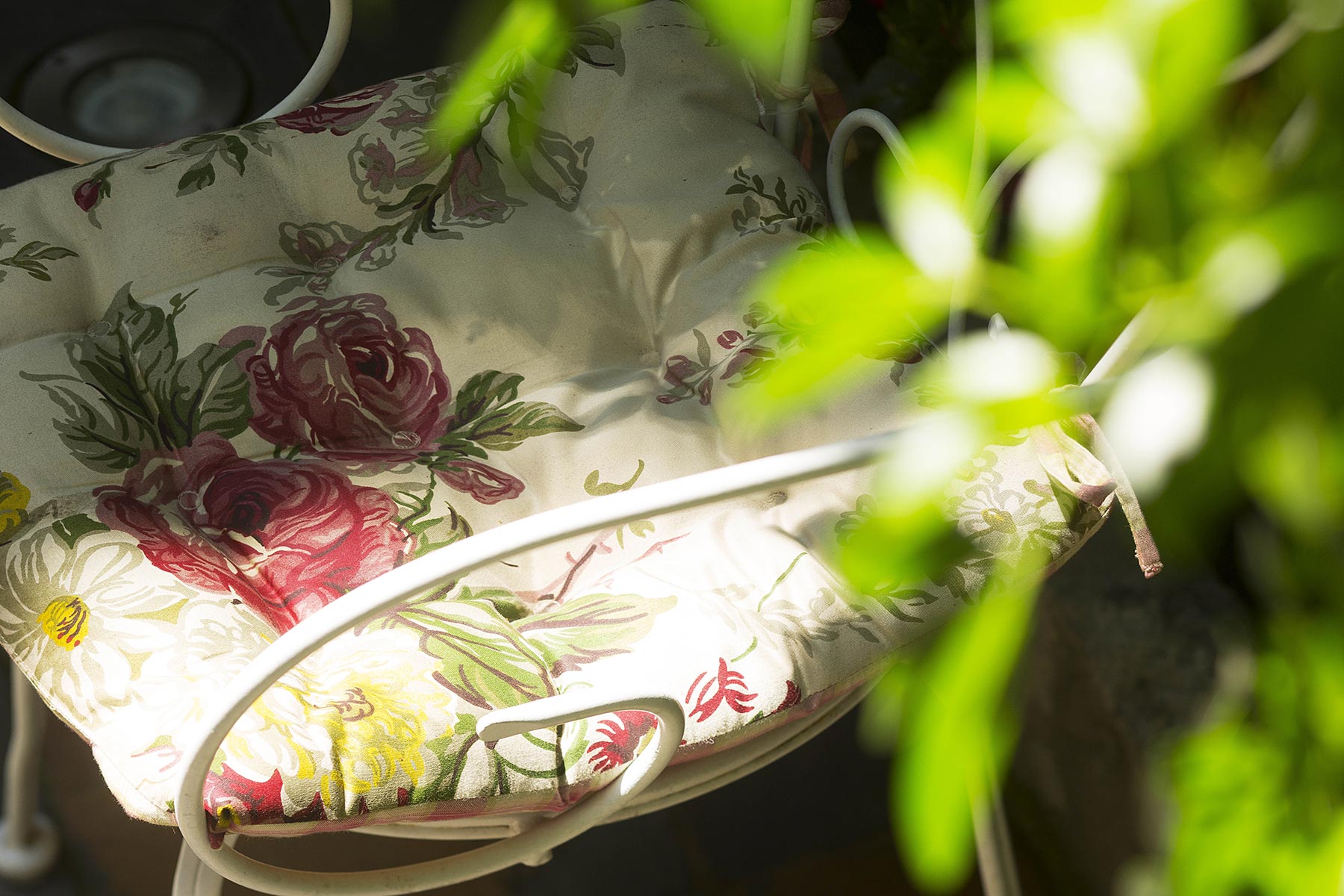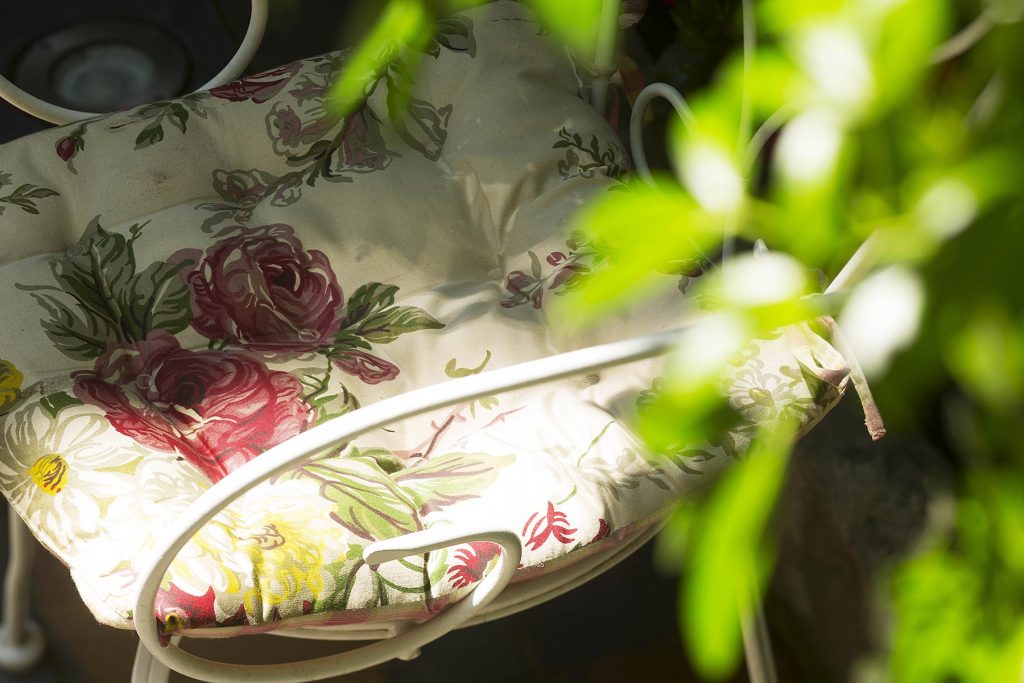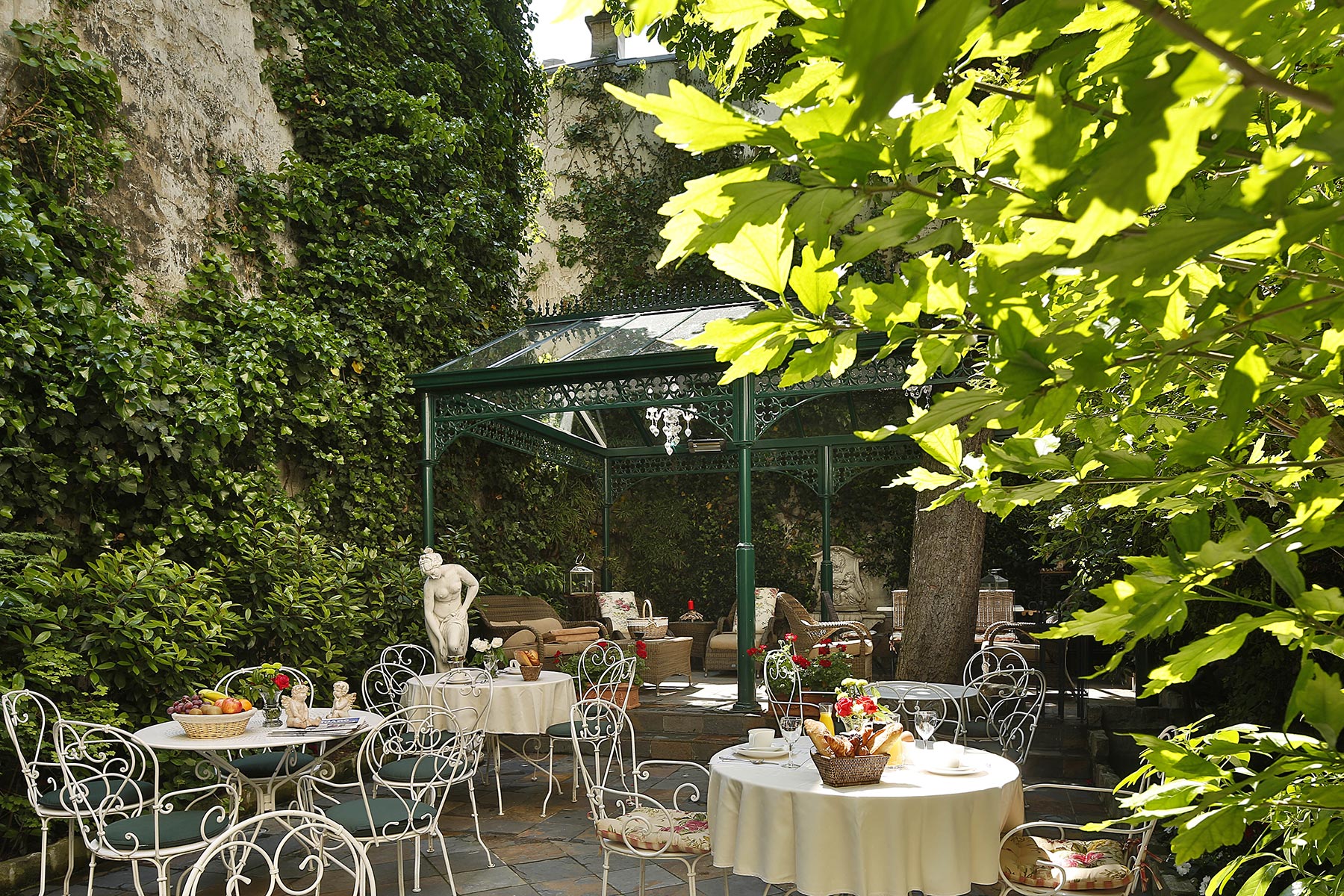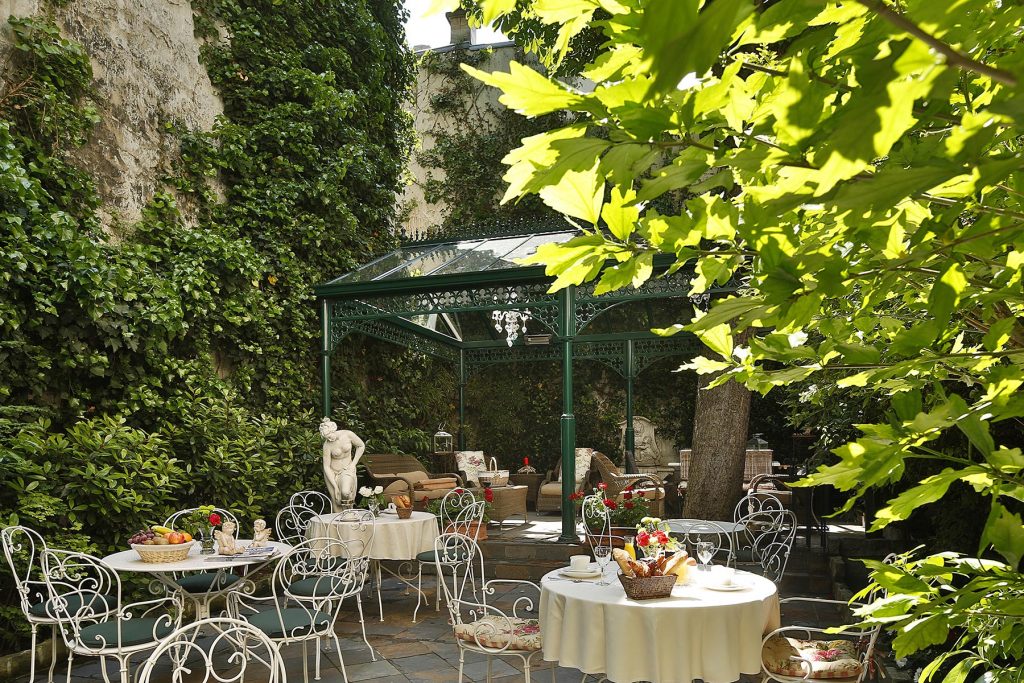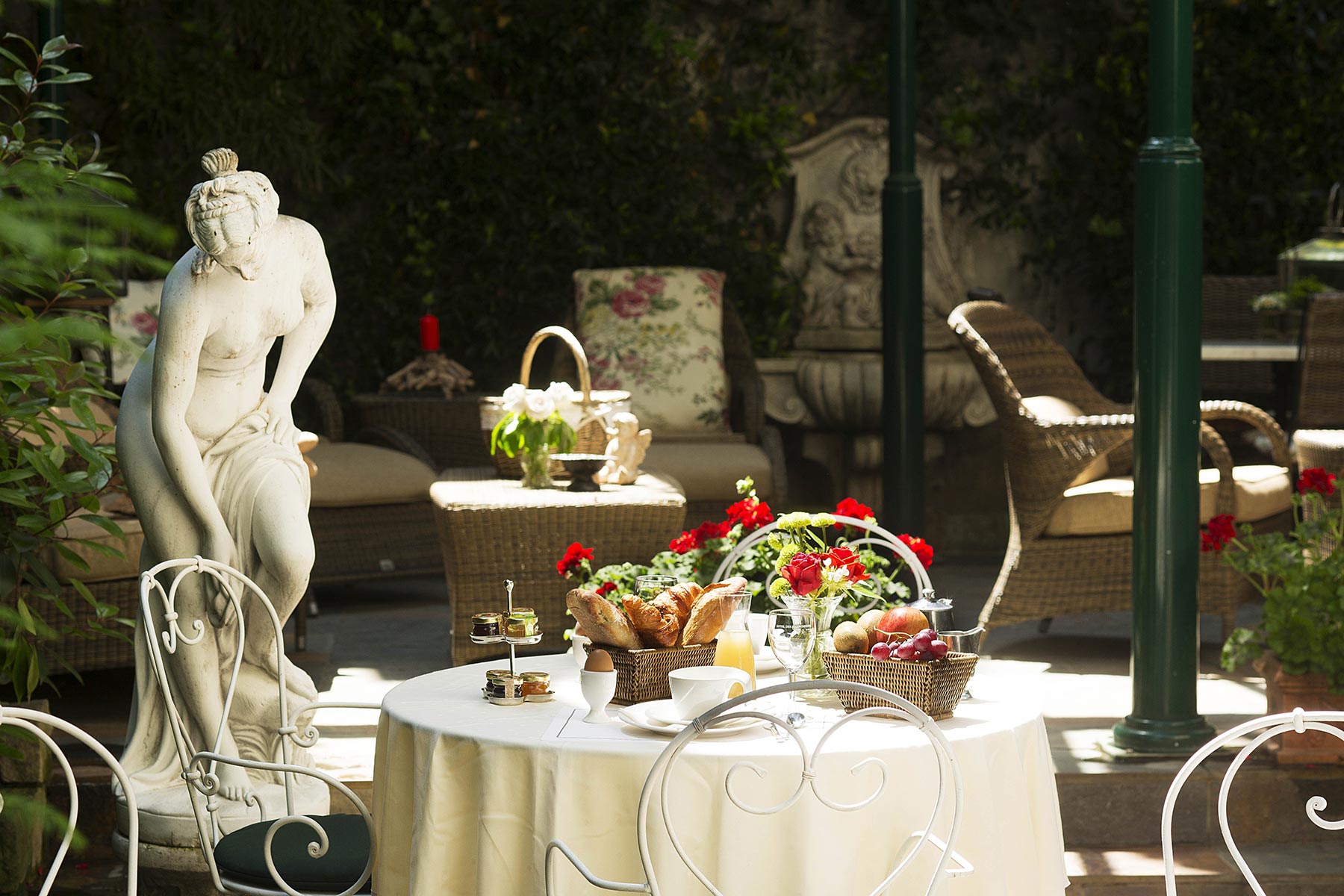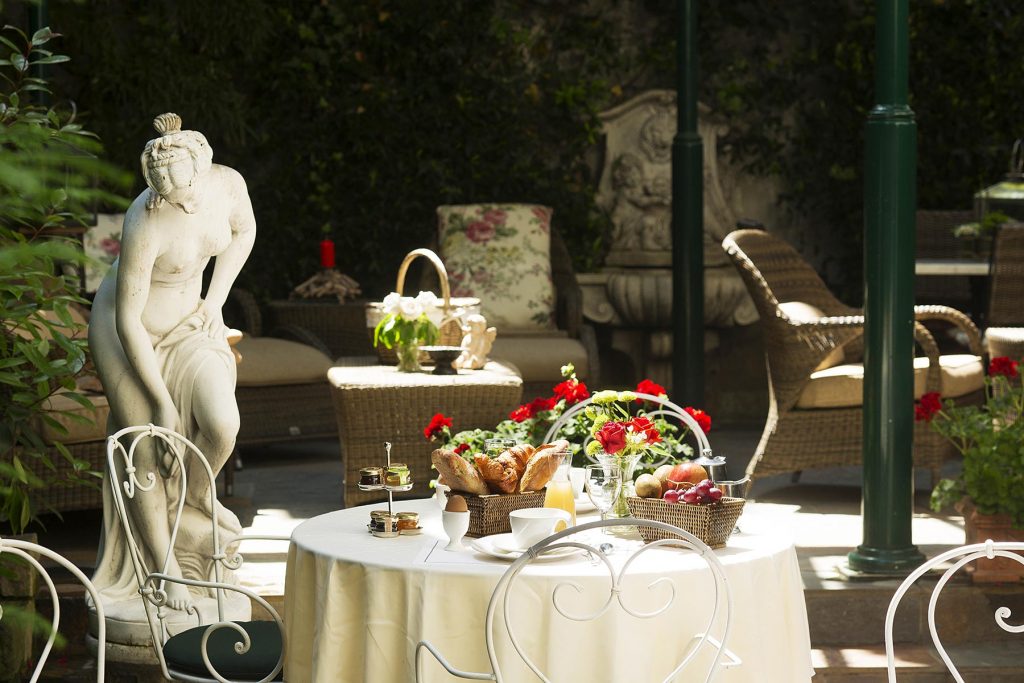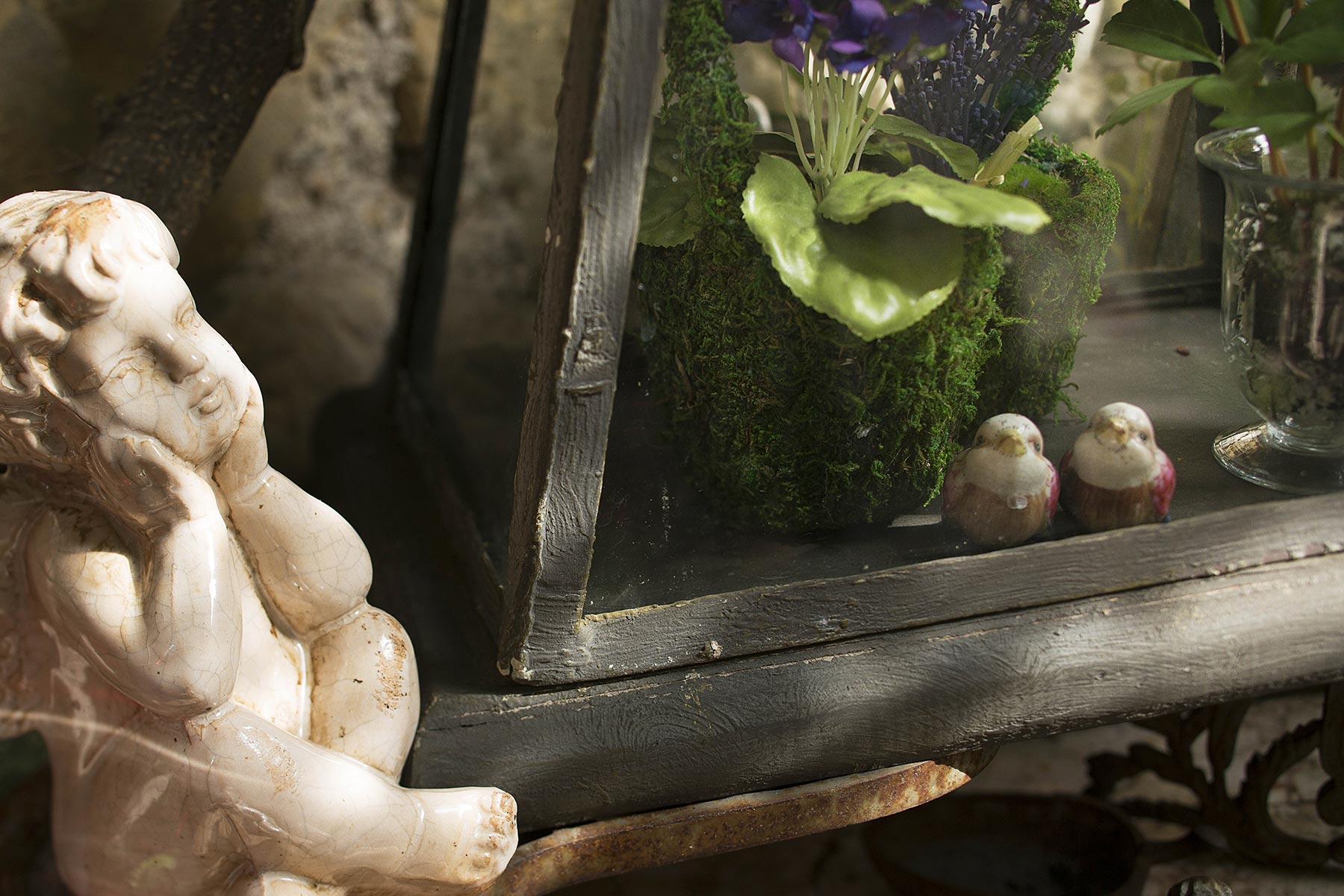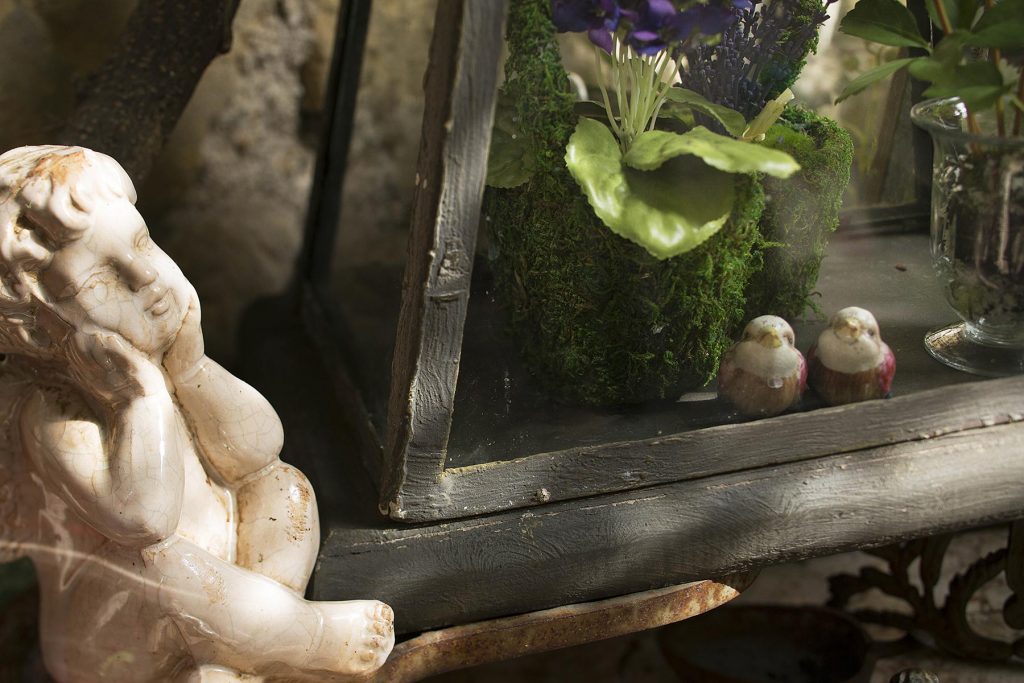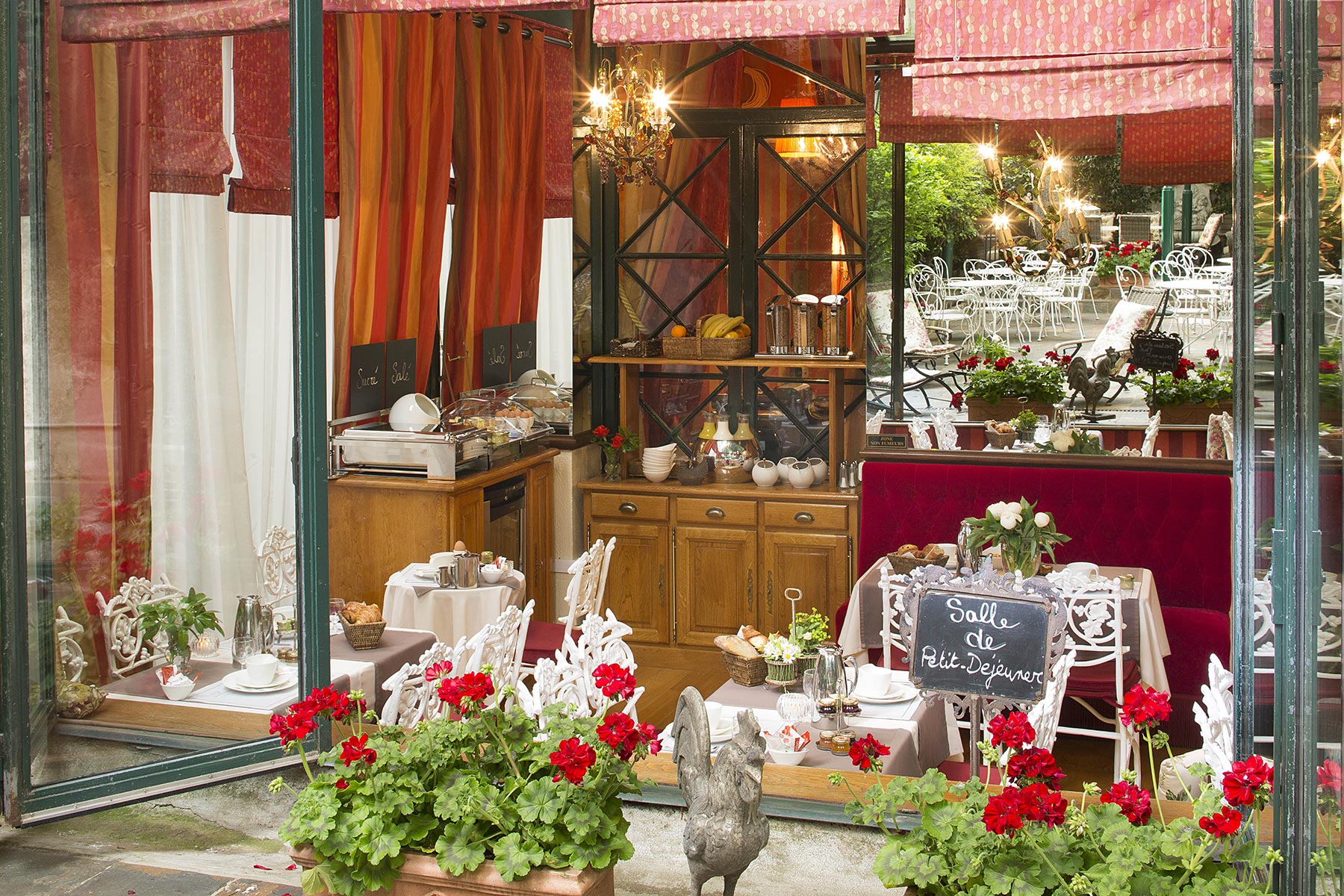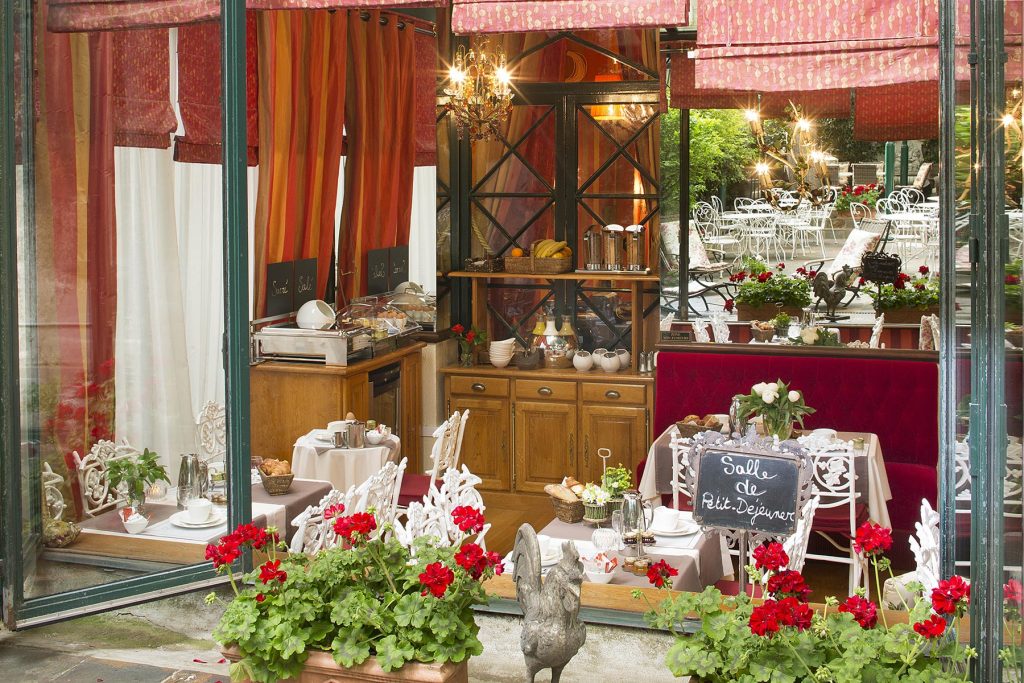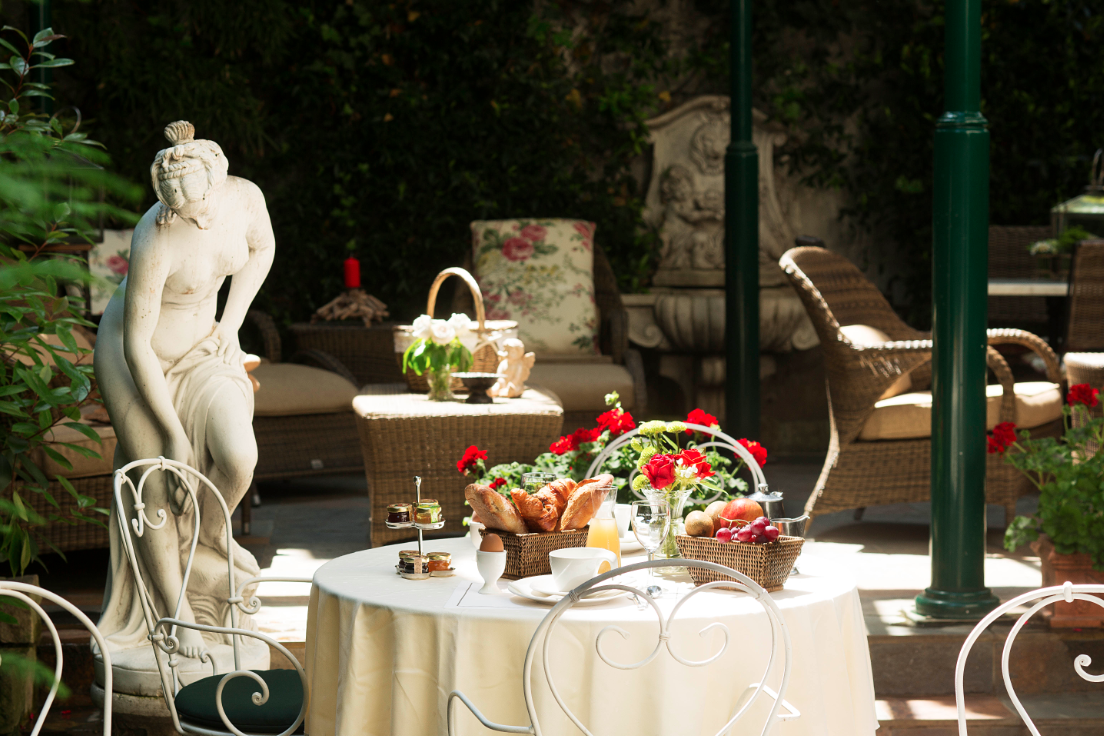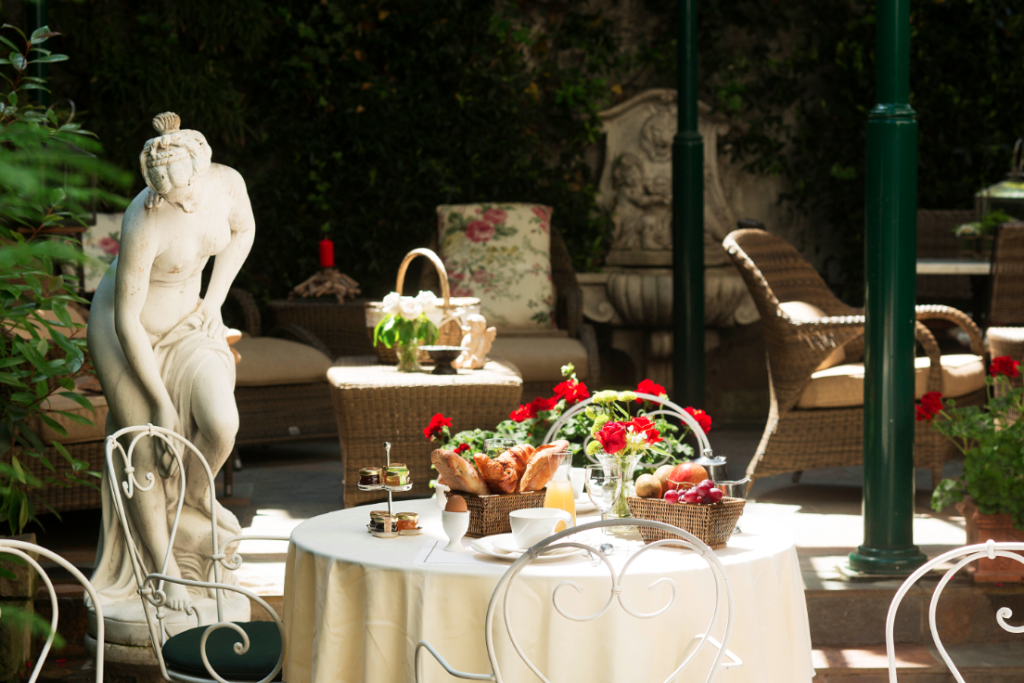 BREAKFAST
Rates : 15€ – 8€ for children under 12
To perfect your stay, taste our delicious breakfast on the veranda, in the lounge or in your room. And if the weather is clear, make the most of our gardens and have your breakfast in the shade of the chestnut trees. It will be an unforgettable moment…
We provide a breakfast buffet as well as table service, everyday from 7:30 to 11:00 am, and a Parisian breakfast can be served in your room on request.
Breakfast includes: hot drink (coffee, tea, hot chocolate), juice (orange, apple or grapefruit), baguette and pastries delivered every morning by the great bakery "Mulot",  fresh fruits, soy milk, cheese, scrambled eggs, bacon, ham, dried fruits, cereals…
THE LIVING SPACES OF THE HOTEL
As in an historical place we must honour the stone it is built from, a lovely surprise awaits you in the cellar of the Hotel des Marronniers.
When you go down the stairs from reception, you will see the vaulted ceiling of a discreet library. A bookcase follows the stone ceiling. This is an ideal place for a private conversation or to read alone. 
And because relaxation is best done in fresh air, our outside space is ready to welcome you…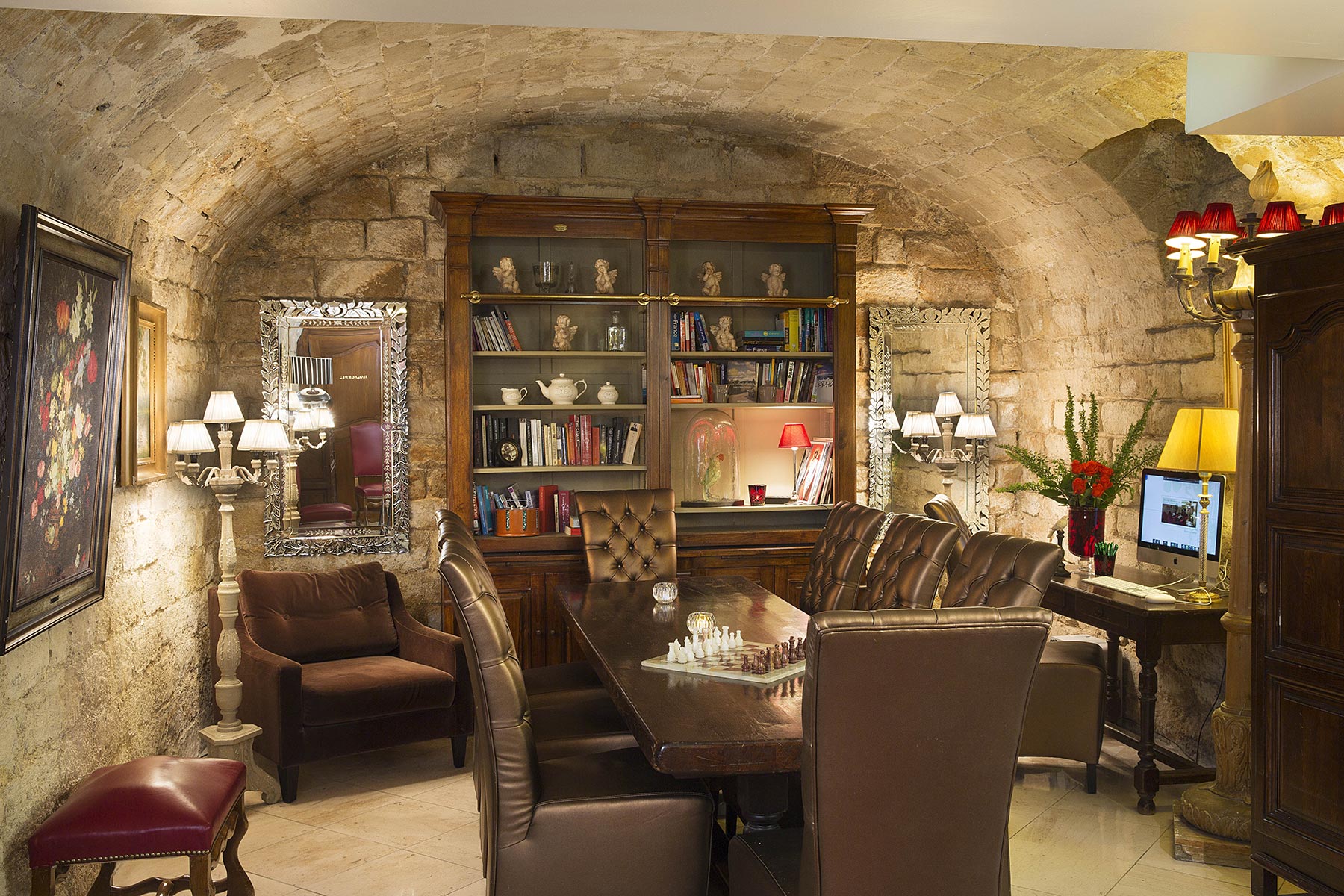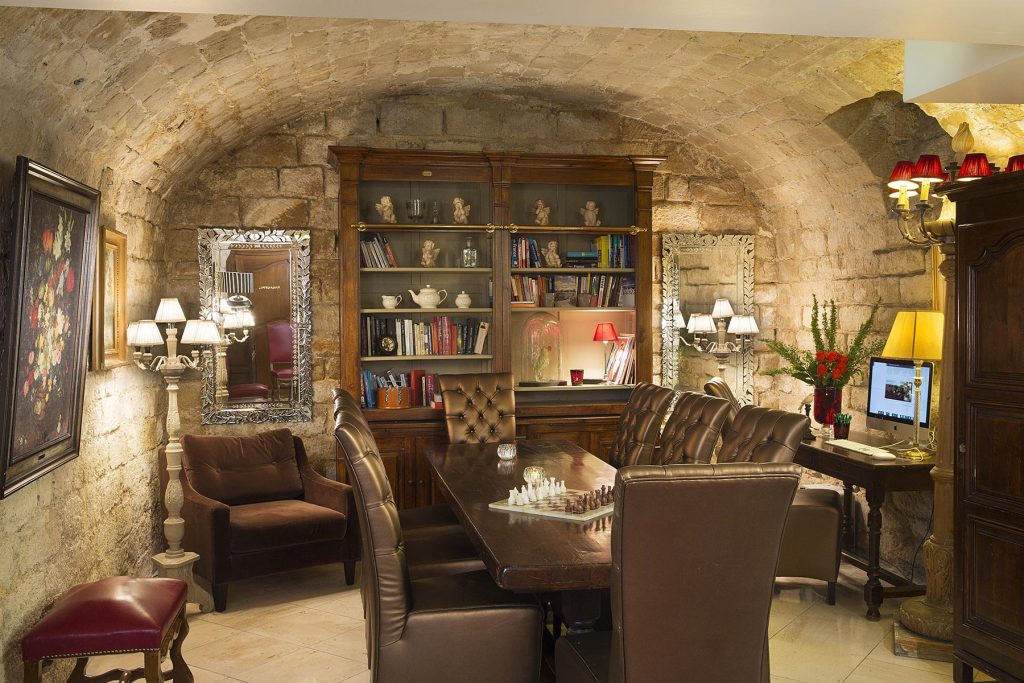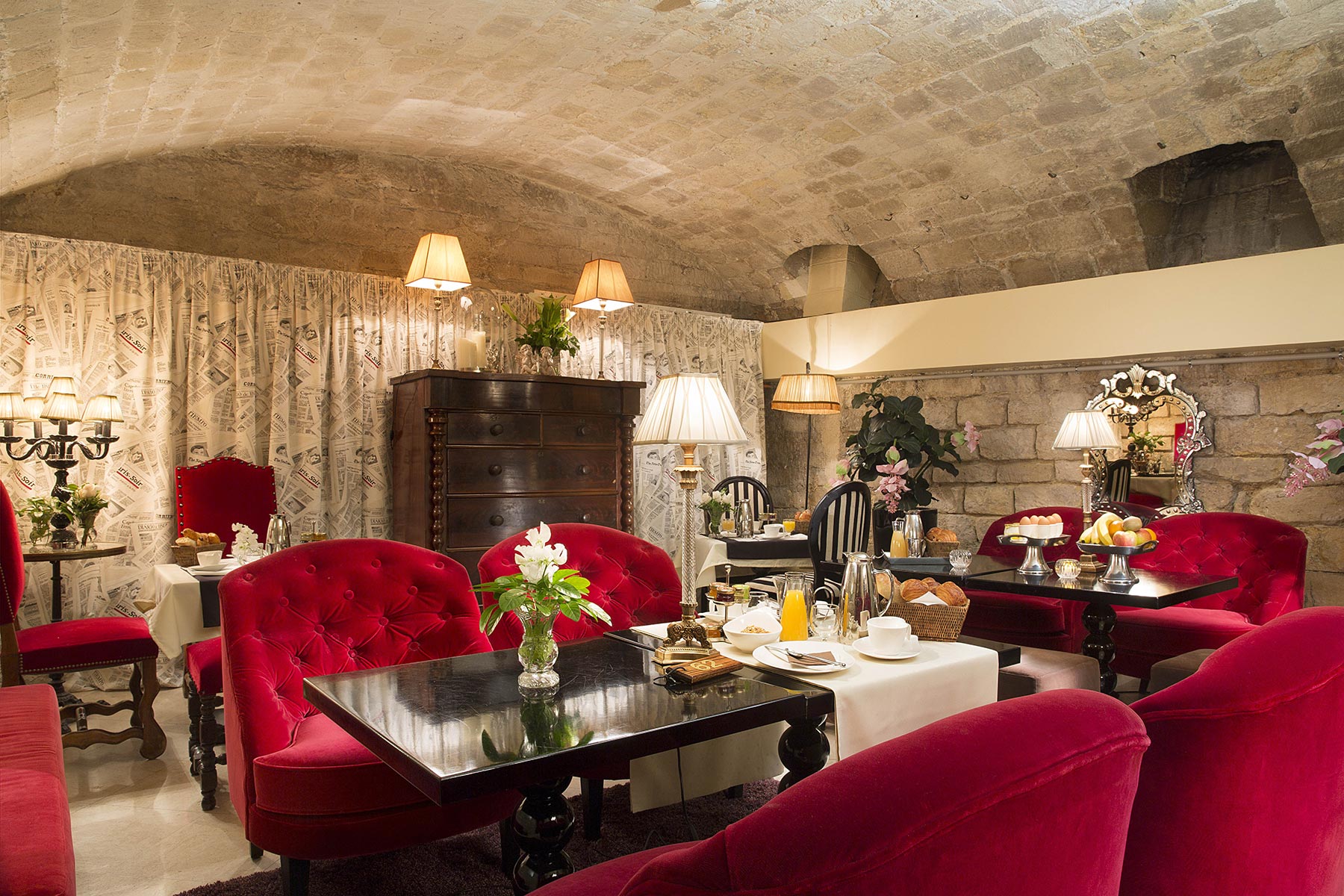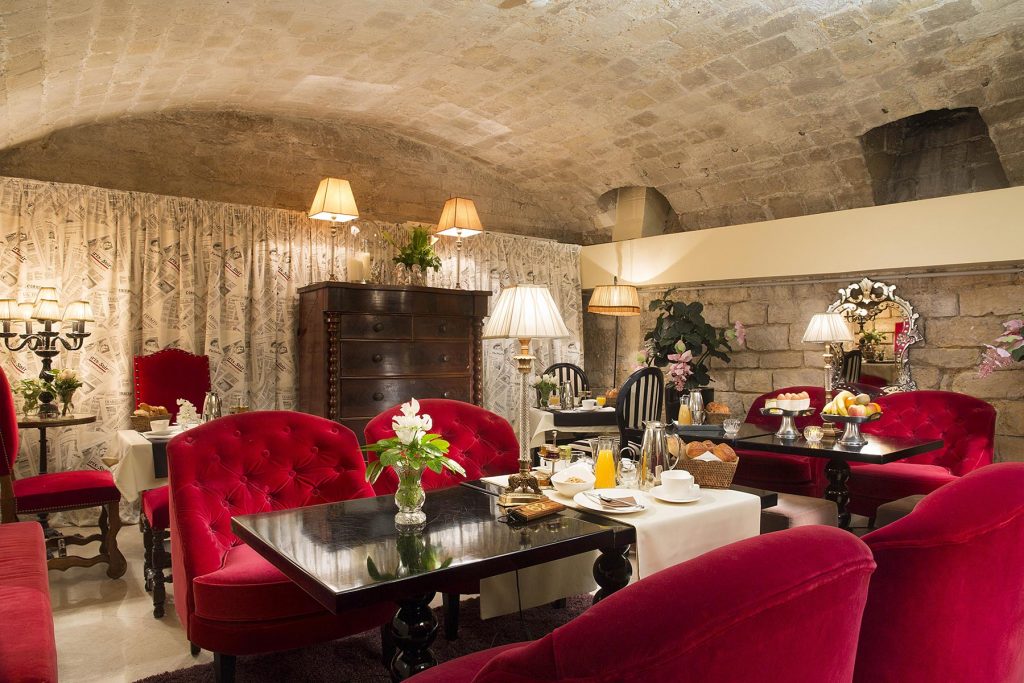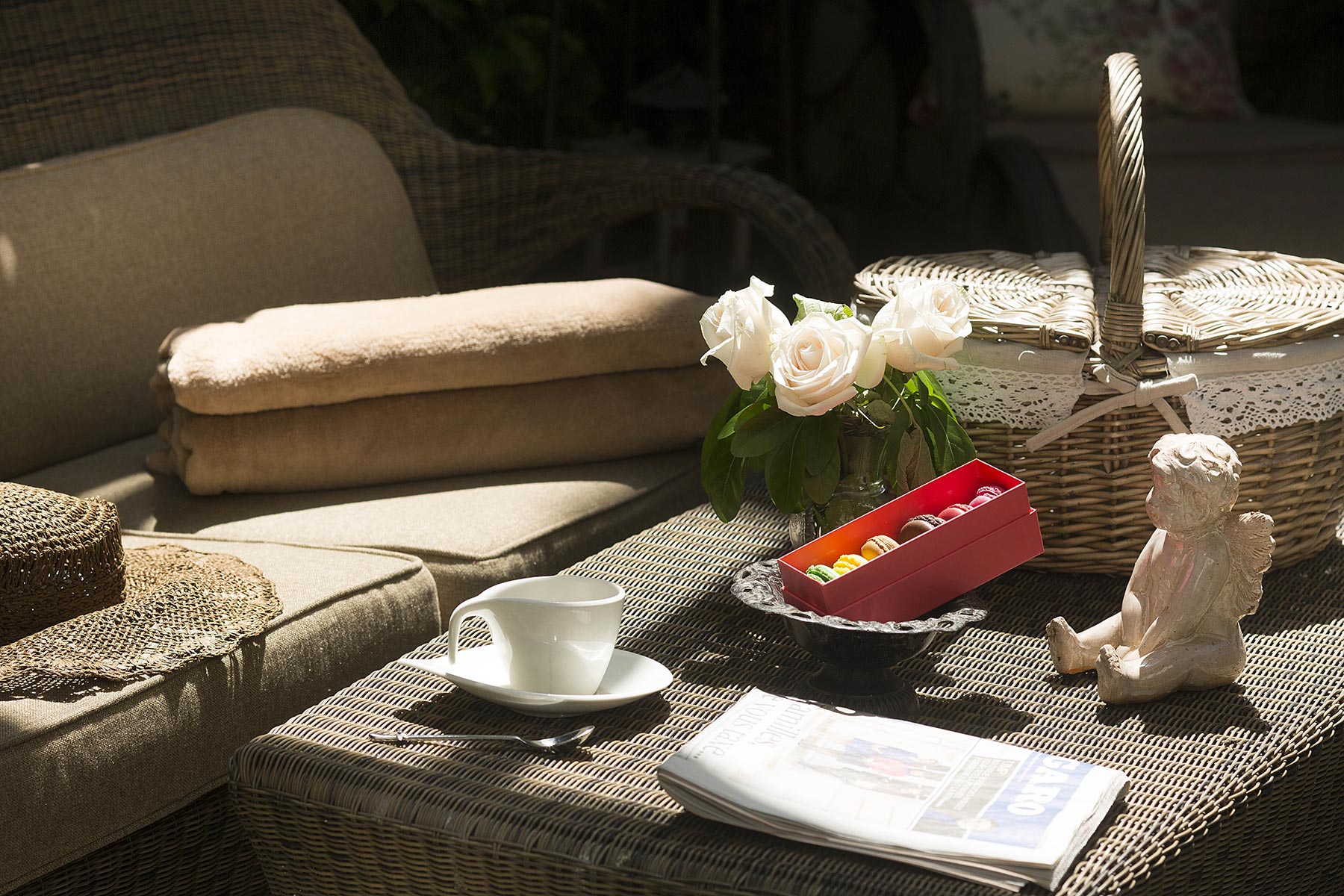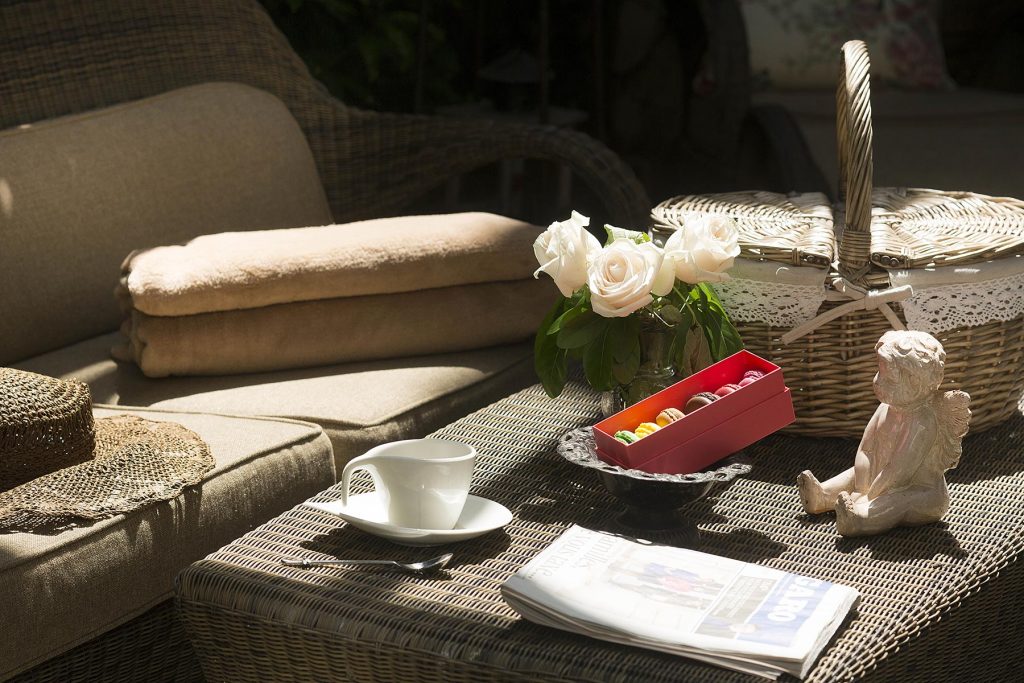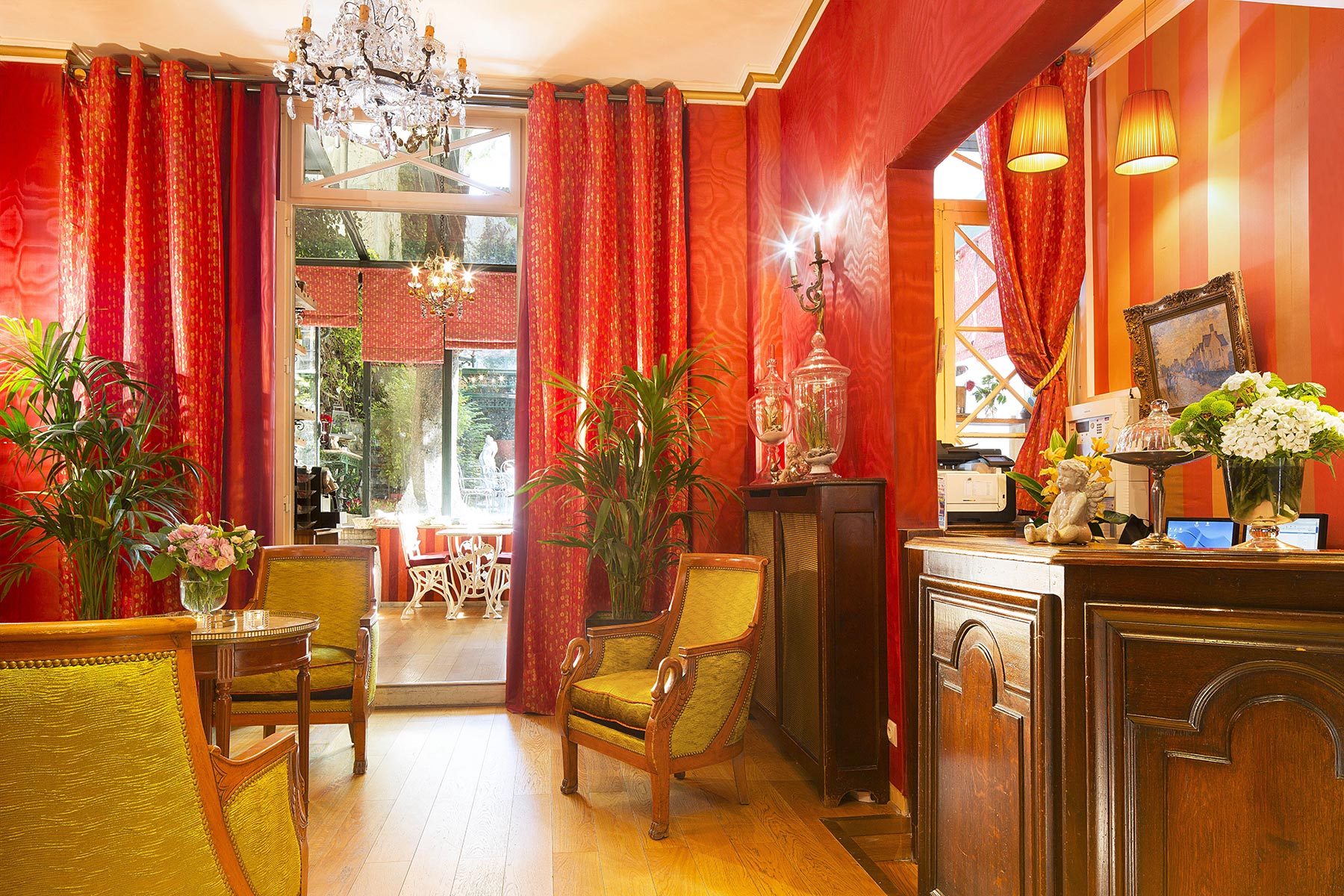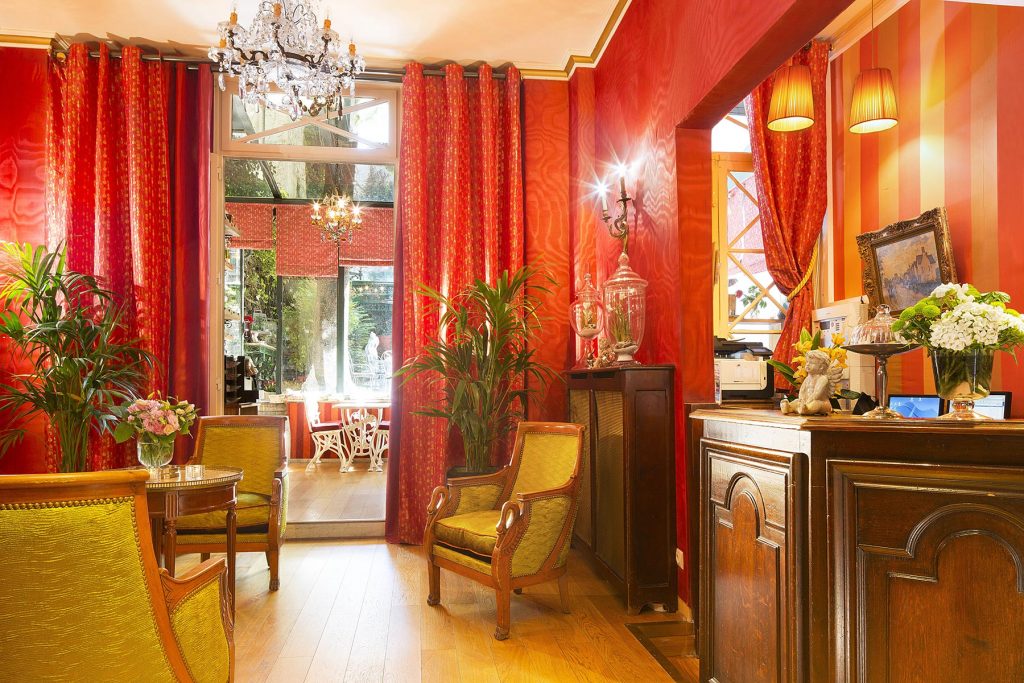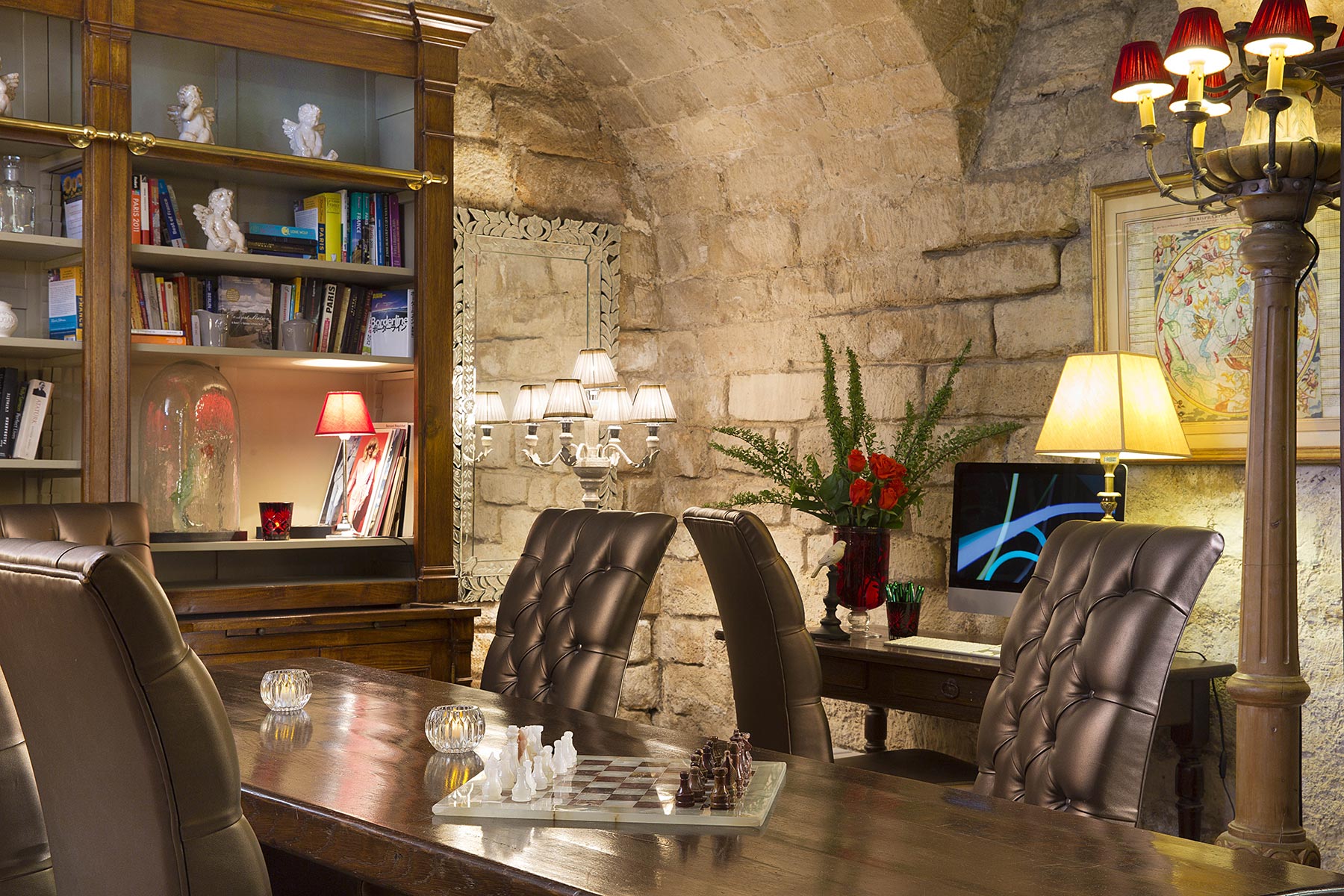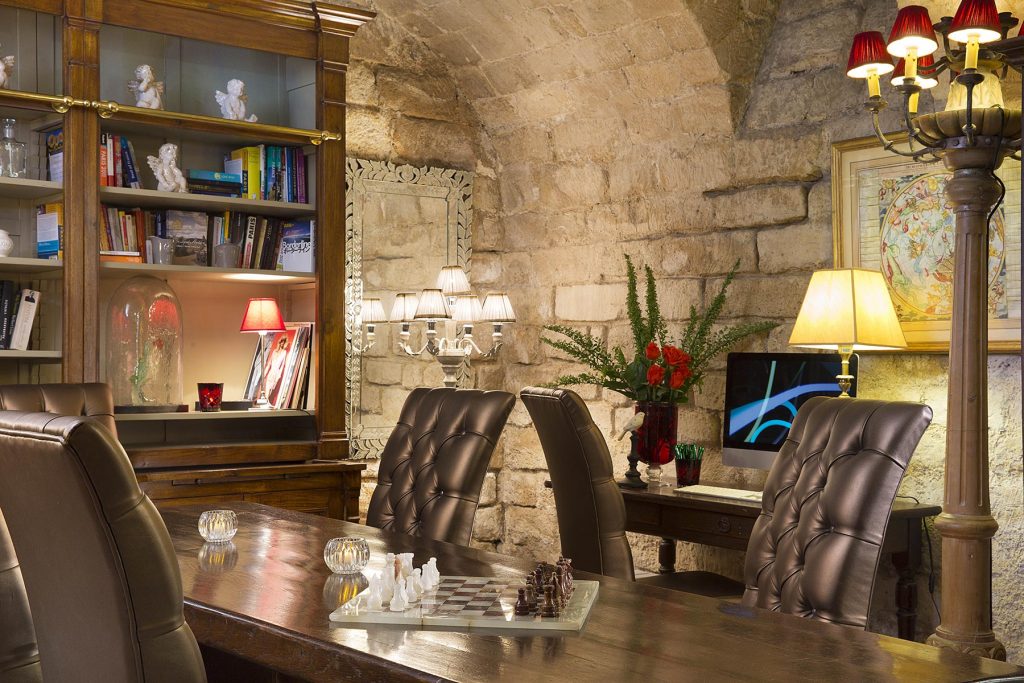 FACILITIES
Free wifi access is accessible throughout the hotel and the garden.
The Hotel des Marronniers is a completely smokefree establishment.
A luggage room in the cellar is accessible 24/7, in the library. The key is available at reception.
In the cellar, in front of the lift, you will also find a shoe-shining machine.
An iron and ironing board are available on request. Please ask at reception.
A laundry service is available from Monday to Saturday, with same-day service for articles left at reception before 10am.