Spending a weekend, a night or a stay in Paris is always a wonderful experience! But in order to really enjoy your trip, you want to book a quiet hotel room in Paris City Center, and that's perfectly normal. It is essential to rest well to face the Parisian life!
Where to book a quiet hotel room in Paris City Center ?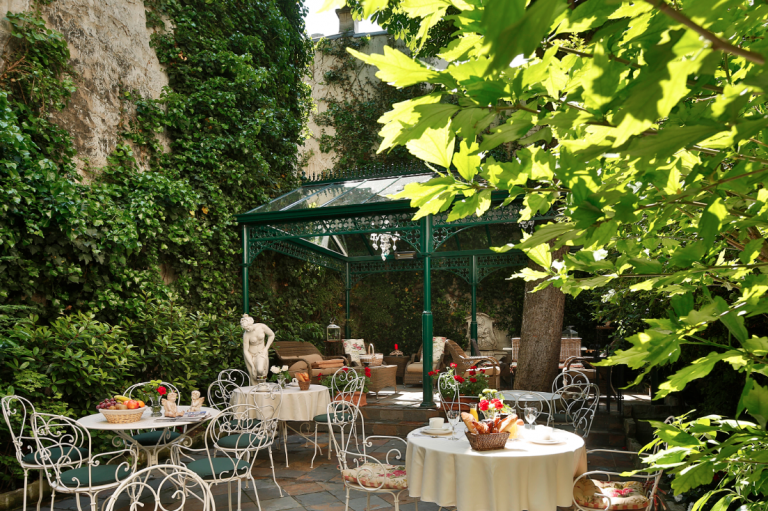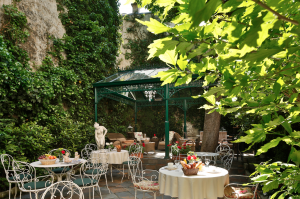 Choosing to stay in central Paris means wanting to enjoy Paris by night, avoid taking too much public transport, have a multitude of restaurants all around, stroll along the Seine and in the historic districts. Saint-Germain-des-Prés is the perfect location for a stay in central Paris. It is easily accessible from train stations and airports, lively by day and night and has a literary and artistic soul much appreciated by Parisians and tourists alike. If you still want to go a little further, such as Montmartre, the Palace of Versailles or the Louis Vuitton Foundation, all you have to do is take one of the many public transport systems in Saint-Germain.
Quiet rooms garden side or courtyard side at Hotel des Marronniers.
Staying in the heart of Paris is of course staying in the heart of Parisian life. You will be delighted to discover our small hotel with 36 rooms, hidden away in the shelter of a small courtyard, in the discreet rue Jacob, a stone's throw from Place Saint-Germain and a 5-minute walk from the Louvre Museum. Passing through the porch, you will not imagine what awaits you behind. Indeed, a sweet secret garden, two chestnut trees and a pergola welcome hotel and tea room guests every day until 11:30 p.m. Then, the tranquility of the place is preserved for the rooms on the garden side.
Because the other advantage of the Hotel des Marronniers is that it only offers rooms on the courtyard or garden side. No room facing the street, which promises a calm and restful night. Rooms for 1 to 4 people for business travelers, families, lovers or even friends! All are equipped with free wifi, courtesy tray with tea and coffee facilities, individual air conditioning, safe, private bathroom with welcome amenities, flat screen TV, desk, blackout curtains, etc. In the early morning, enjoy your breakfast in the garden if the weather permits, in the veranda facing the chestnut trees, in the vaulted living room, or in your room.
Let's click here to book a quiet hotel room in Paris City Center 😀